Hello Everyone!
Well I'm back again with an infrequent post.  I am in the midst of learning to find some balance in my life.  With the addition of Hayden, my life certainly has changed.  Gone are the days of waking up at 6 in the morning and locking myself away in my quilt room watching Anne of Green Gables, and old episodes of Designing Women or the Golden Girls while piecing together my patchwork.
Time is now a luxury, and I have to start treating that way.  Those 2 hours in the evening when Hayden has gone to bed and I can do whatever I want is a new golden hour.  Currently I have been playing video games, which while really fun, is not very productive.  I need to change my perception that I need to have at least 5 hours at a time devoted to quilting.  I now need to have the mindset that perhaps I can get some pressing done, tomorrow, maybe cut out a few pieces of patchwork.  In other words, I have to be okay with slowing down.  I've always enjoyed quilting, but it was a retreat for me, a whole day or several hours of "me" time.  So now I need to take the time where I can find it.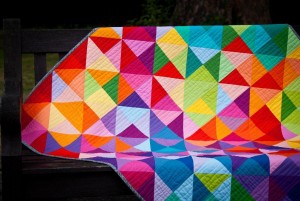 I have SO many quilts I want to make!  I did start pressing fabric the other day for the "Postcard from Sweden" it's a free pattern from Craftsy. (Click on the picture to be taken to the FREE Craftsy pattern) It's amazing and it's all half square triangles, which is easy and good project to start my slow quilting on.
Next up is a beautiful quilt that I have wanted to make for a long time now, and just haven't been able to get started.  It's call "Shattered Dresden" it's part template, part paper piecing.  (Click on the pattern to be taken to the order page.)  The templates are only used so you can conserve fabric on your paper piecing portion for this project, and I think it will be a good introduction to paper piecing for me.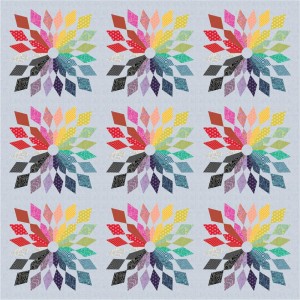 So I guess the moral of my dilemma is sometimes you have to slow down to speed up.  Currently I'm making nothing, so slowly but surely I will get some quilts created.  Maybe not as quickly as I used to, but I need to make time for a hobby I'm so passionate about.
Happy Quilting!