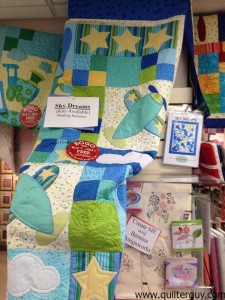 So as I was looking at fabric at my LQS Pine Needles Sewing Center I received a Facebook message from my friend Amber.  She and her husband are expecting.  (CONGRATS!)  They like to make handmade items, they were on a roll there making furniture.  So I offered to make a quilt, or help HER make a quilt as I though she might like to play a part in it.  So she Facebooks me and says, for a boy they would like to do airplanes, and for a girl The Wizard of Oz.
I tell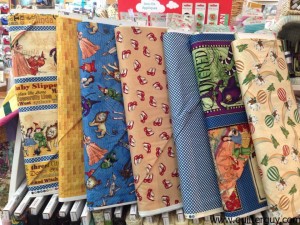 this to my Pine Needles associate and BOY did they deliver.  I'm shown to an ADORABLE airplane kit that is BOGO!!   And then this absolutely darling Wizard of Oz fabric called "The Magic of Oz" by Wilmington Prints.  (They have a really cute pattern for the OZ fabric as well.  TheMagicOfOz)
The following two tabs change content below.