So I was hoping to have this little project wrapped up by today.  Well, that didn't happen, and let me tell you why.  🙂
Chalk-Paint, after careful consideration I believe that chalk paint is NOT for me.  You have to put on 2 coats, it didn't apply as nicely as I had hoped, and after ALL of that you have to SEAL it with either wax or poly.  I have ONE thing to say about that…
I mean REALLY!
I have things to sew and fabric to buy.  Not to mention clothes that need washed and that kitty litter isn't going to clean itself!
So I had to go onto to plan B.  Which I will tell you was easier and would have been LESS expensive after all is said and done.  I decided to use Benjamin Moore Advance paint.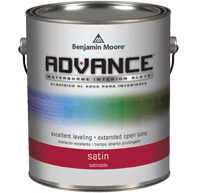 It's a waterborne paint that works just like an oil-based paint.  All the goodness of an oil, with the easier cleanup of a water based.  I got a gallon of their "Simply White" and used my paint sprayer.  It was quick and easy!!  I started yesterday around 4, sprayed for about 30 minutes, then left them to dry.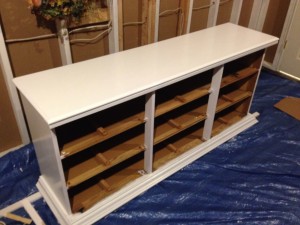 I will need to touch up in some of the crevices with a small detail brush.  But other than that it was REALLY easy.  I just got done spray painting the hardware (can't afford to get new pulls yet) and then I should be finished!  Will give the paint more time to cure before I begin using it (They recommend 7 days).
Then I will be able to use this as my pressing table.  (I will be making a custom ironing board with some leftover batting and fun fabric.  Will add that tutorial in another post)
It will also give me 9 wonderful drawers for more storage!  I'm kind of fanatical when it comes to making sure everything has a place, and it's easy for me to find, etc.  So this will be really nice!  I'll show you the finished project this week!
Happy Quilting!!  (And Up-Cycling!)
The following two tabs change content below.