Well we've all been experiencing quarantine. My situation is, I work for a hospital in a role that I can thankfully do from home. However we've also had to take some mandatory time off to help with budgeting etc. That has given me a lot of time to focus on quilting.

I was able to get my Innova setup and it's working WONDERFULLY after form TLC from Country Loft Quilt & Design in Minnesota. I've been able to get 3 quilts quilted with the help of my Innova and my Qbot.
So while the COVID 19 epidemic has been horrible, there's no other way to put it. I have been able to find some joy and some zen quilting. I've start another Postcards From Sweden quilt. I absolutely loved that quilt, and decided I had some many leftover half square triangles that I should make another one. It's a free pattern online and can be found HERE.
Another project I was able to come back to was making a quilt for my cousin out of my Aunt Patsy's MuuMuus. She LOVED a muumuu and wore them all the time. So I thought it would be a fitting way to remember here. I close to having all of those blocks done and will share more on this later.
Below is a 30's quilt kit I had gotten from Craftsy, I LOVED the 30's fabrics and finally got this one quilted as well. So things have been productive while I've been hunkering down.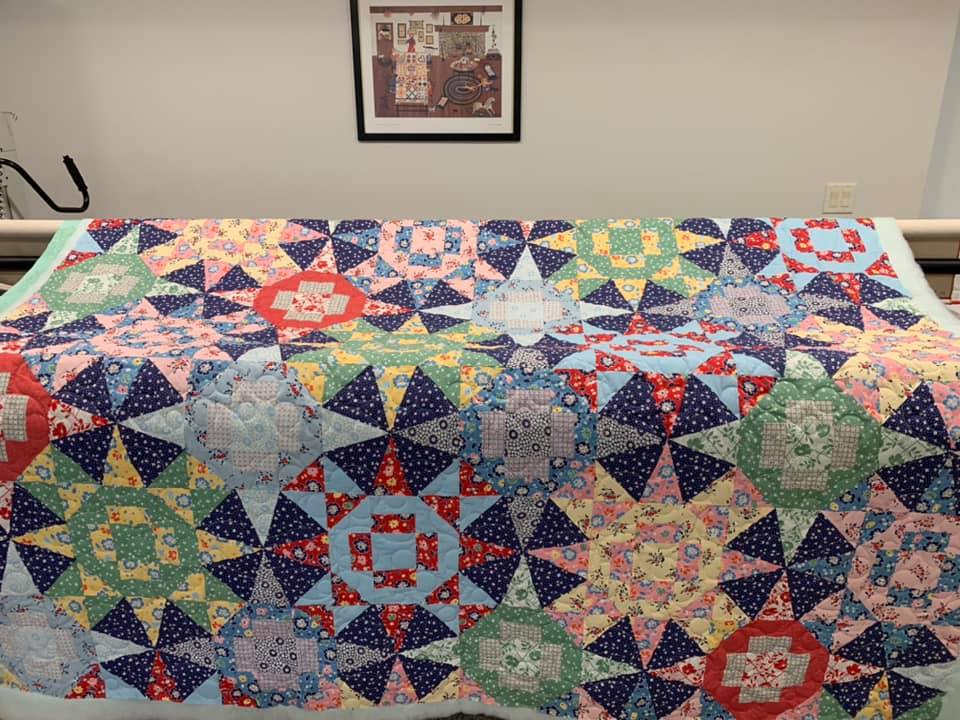 The following two tabs change content below.