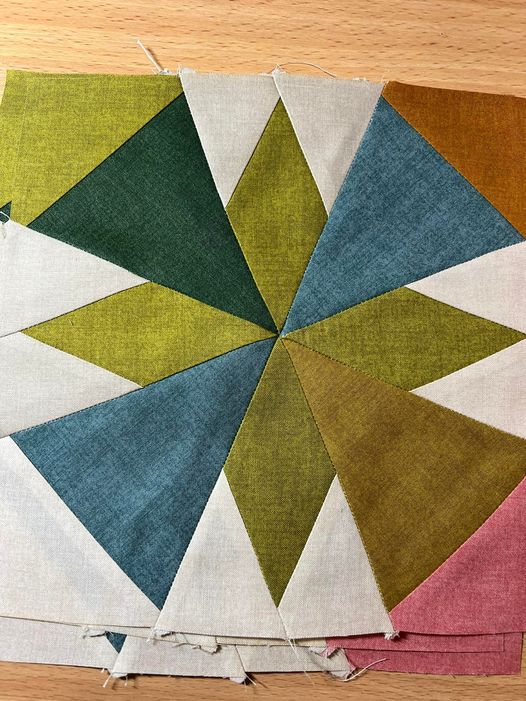 This quilt was designed by Laundry Basket Quilts and Edyta Sitar. It was probably not the correct quilt to start with after being on hiatus for so long. So it took me a minute before getting into the matching point groove.

One thing I did like, is I purchased the precut quilt kit. So it was all packaged by block. So I could take an hour and go work on a block and get it completed. Then come back to this project. So between work and family it was nice to be able to do a little at a time with an easy start and stop in the project.

Once I have it all put together it was time to quilt it. This was quilted on my 26″ Innova longarm. It was computer quilted using my Qbot and their V3 Pro software. I recently found Kaylee Porter's digital quilt designs and really love them. For this quilt I used "Circle of Life" on the blocks. And then I used "Kaylee's Border #83" for the border. I still need to bind it (I hate binding) and then she'll be complete.
The following two tabs change content below.