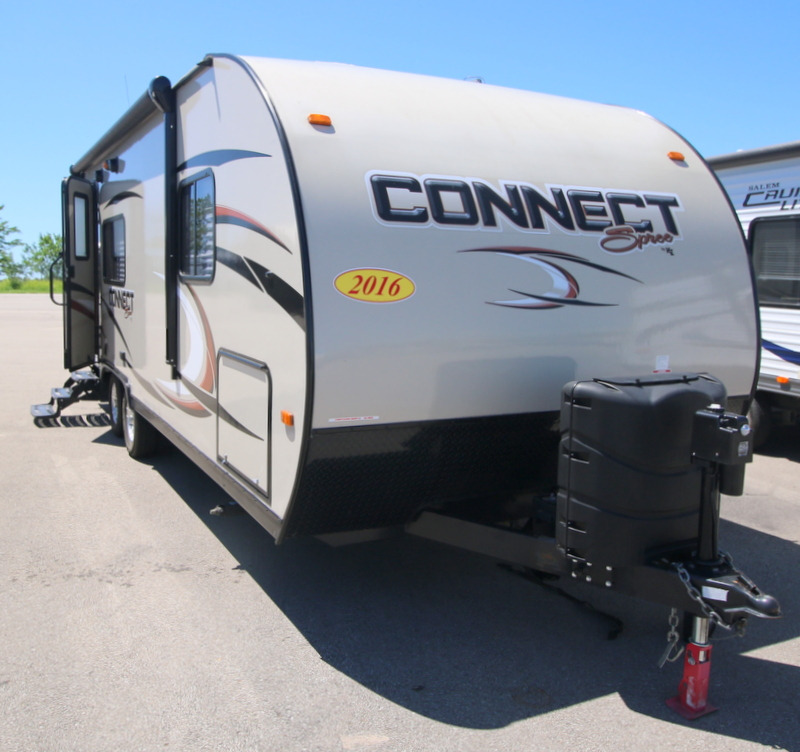 Well my family went a little crazy within the last week. My mom loves to camp, and for the past few years had rented out cabins at different parks. The problem was, you have to pack EVERYTHING in, unpack, then pack it all back up before you leave, etc.

She had talked about wanting a camper, but it never really happened. So in the last year we talked about wanting a cabin that wasn't on leased land, and wasn't in a development with each house stacked on top of one another. That dream was like trying to find a unicorn….soo we just thought we would go look at a camper and this past weekend, we had a camper and truck to pull it…so much for looking.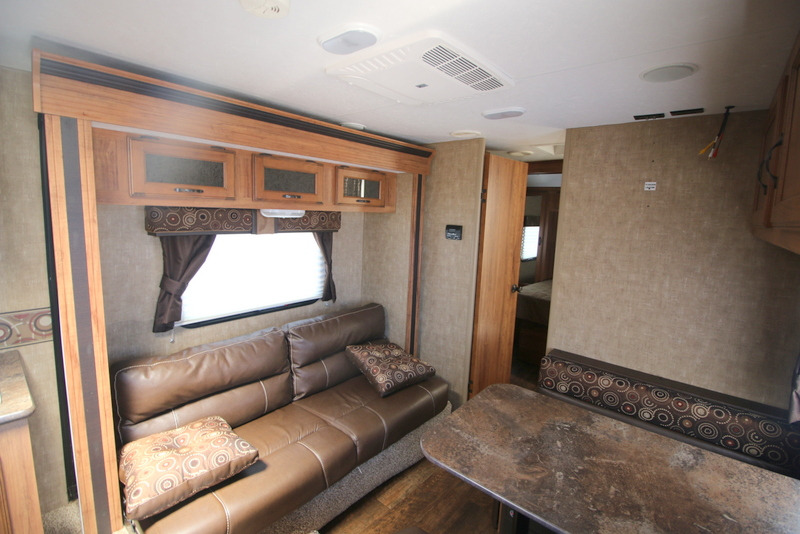 Anyway we purchased a 2016 K-Z Connect 241RKS. It's small at around 27″ long. But it had everything we needed to get started and it wasn't crazy expensive like a new one would be. We pick it up this coming Wednesday.

My hope is to get it all setup and organized and learn the ropes this coming weekend at a "first come, first serve" campground, as most of the campgrounds I have looked at that take reservations are completely booked.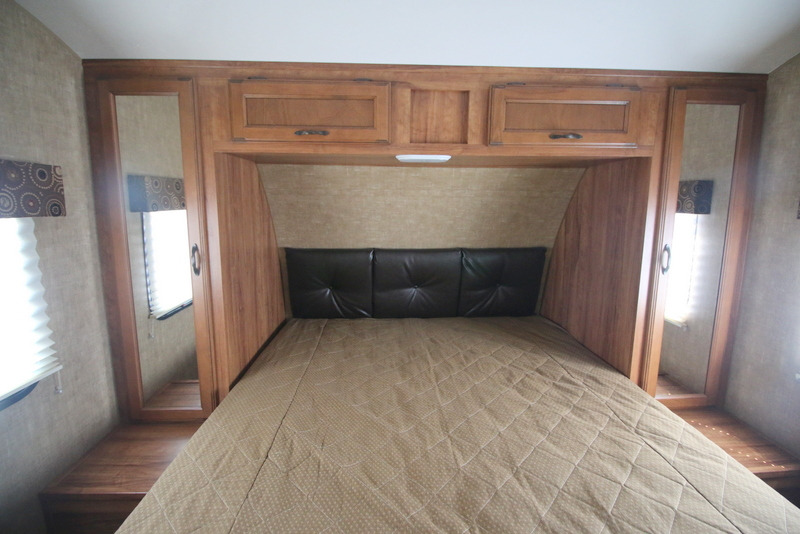 I'm hoping after we have used it a few times, I can figure out all the storage and places for everything, and it will allow me to have a small tote I can put sewing supplies in so I can quilt while we are camping as well. My little 221K should be perfect for the job!